12 Black-Owned, Local Wines to Satisfy Any Connoisseur.
"Koni Wines was established in 2015, is located in Cape Town, South Africa. Through our quality wines, we create memorable celebrations for our wine lovers. We also believe that wine should be affordable and be available to All wine drinkers and those who aspire to give it a try." – Koni Wines
Have you tried Koni wine? Submit your review here.

---
2. Imvula Wines
"Imvula Wines is owned by Chwepheshe and Thandolwethu (Pty) Ltd, a 100% black-owned company located at Ogade Location in Bergville, KwaZulu Natal… With every bottle of wine sold, an allocated amount of the profits will go back to fund community projects such as providing schools with better resources and learning materials. The long-term vision is to open a wine-tasting center that would result in more jobs for the community." –Imvula Wines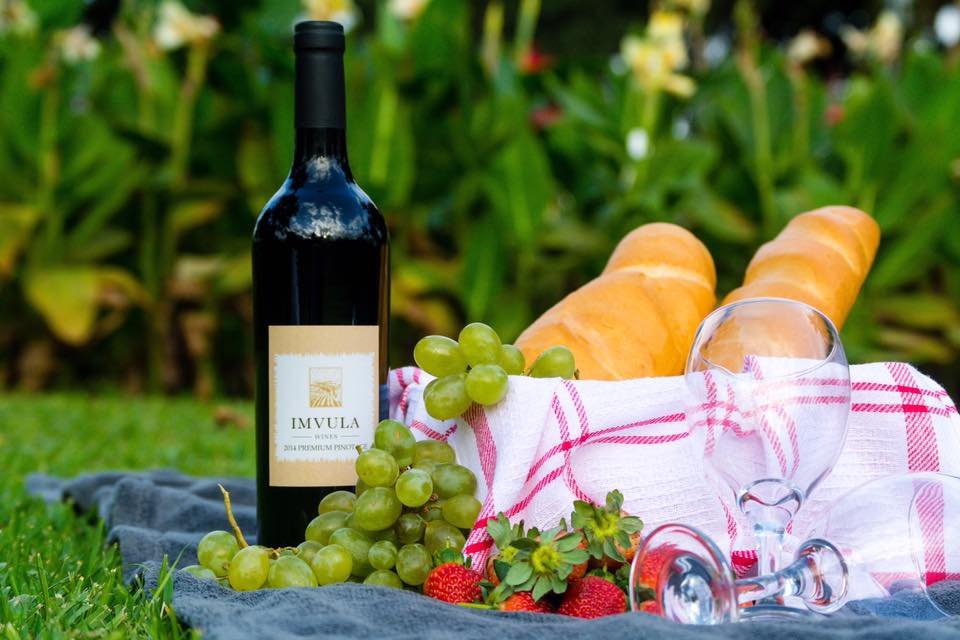 ---
3. Botebo Wines
"Botebo Farming's grapes are grown in harmony with nature and environmentally friendly practices are utilized. We strive to produce healthy and good quality grapes that meet the requirements of our customers."- Botebo Wines

---
4. Aslina Wines
"As South Africa's first black female winemaker, Ntsiki Biyela has forged a path to become one of the most recognized names in the world of wine. In 2016, she established Aslina Wines, inspired by the strength and determination of the biggest influence in her life, her grandmother. Today Aslina is renowned for its range of premium wines and is the realization of Ntsiki's dream to create an exceptional world-class brand."- Aslina Wines


---
5. Ses'fikile
"Ses'fikile was founded 15 years ago by a group of empowered women with the main goal of creating wines that are not just rare fine blends, but also palatable and fruit-driven. Accompanying their beautiful wines, the brand Ses'fikile tells a fascinating story of celebration, discovery, and triumph."- Ses'fikile


---
6. The Bridge of Hope Wines
"The Bridge of Hope Wines is a virtual wine producer founded by a black female South African, Rosemary Mosia, and her twin daughters. The collection boasts an abundance of authentic wines that flourishes in South Africa's Mediterranean climate. The wine is produced by Linton Park Wines, Slangrivier Vineyard in Wellington. Founded by a French Huguenot named Louis Fourie in 1699."- The Bridge of Hope Wines

---
7. Mosi Wines
"Mosi Wines is the product of years of South African and Zimbabwean-making tradition. Produced in one of the world's best vineyards located in Cape Town. Each step of the production of Wine occurs on South African soil with locally-sourced raw ingredients."- Mosi Wines

---
8. Siwela Wines
"Our exclusive range of premium quality wines are produced to encourage our wine enthusiasts to embrace our beautifully rooted African culture, Heritage, and originality through each sip of Siwela wine of choice. Siwela Wines Pty Ltd is a Proudly South African Black-owned wine producer established in the Western Cape. Our exclusive range of premium quality wines is produced to encourage our wine enthusiasts to embrace our beautifully rooted African culture, Heritage, and originality through each sip of Siwela wine of choice."- Siwela Wines

---
9. Kumusha Wines
"Kumusha is a Shona word that means either 'Your Home', 'Your Roots' or 'Your Origins'. The wine spent little time in old wood, mostly in giant foudres, allowing for gentle tannin and offering a ripe juicy, fruity wine. Flavours of black mulberries, hute (water berry) and tsvubvu (smelly-berry finger-leaf) will entice you on the nose."- Kumusha Wines

---
10. M'hudi Wines
"We are the Rangaka family from South Africa, and we have dedicated ourselves to making great wine and fulfilling the promise of our great country- all while building a family that extends around the world. The family is the heart and soul of our business. M'hudi's story is the story of South Africa's promise, found in its townships and vineyards and everywhere in between. We invite you to help us fulfill that promise- join the M'hudi Wines family today!"- M'hudi Wines

---
11. Lathitha Wine of South Africa
"Lathitha Wines, a black economic empowerment initiative situated in the vineyards of Stellenbosch, is all about wine and upliftment, The rich soil on the fertile slopes of the Stellenbosch mountains flavour Lathitha with outstanding vines to produce flavoursome wines."- Lathitha Wine of South Africa

---
12. Epicurean Wines
"Ours is a story of passion and the pursuit of excellence. Epicurean was established by four friends who share a passion for fine wines, the best that the world has to offer. In creating Epicurean we seek to produce, not good but great wines, vintage after vintage." – Epicurean Wines